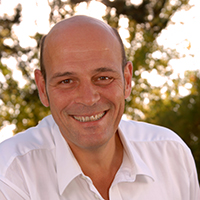 Since the end of 2012 I have received stronger and stronger signs urging me to my natural provisions which are to bring relief and joy to the people who suffer, to help them and to accompany them so that they find a harmony And a sense in their lives.
It is with great love, joy, respect and in absolute discretion that I accompany every person who asks for my help.
I use my hands for energy transmission.
I have been practicing since 2013 and are continually discovering new ways to provide energy care. I want to help you heal with all my heart, but I can't promise it. I will assist you with the release of your blockages and an awareness of your body's messages. It is a collaborative practice between you, the vital energy and myself.
Training to date by Jacques
Cosmic Consciousness and Galactic Care (Nancy Brousseau January 2018)
Retreats & Workshops-This Story Ends in GLORY! (Dr, Kathryn E. May, Christine E. Burk, Margaret E. Davis May 2017)
Circuits of Consciousness (Nancy Brousseau November 2016)
Mediumship of contact, healing and creative (the Infinite workshop June 2016)
Manage its Energies Part 2 (Catherine Chenu March 2016)
How to Heal at the pendulum (Nancy Brousseau February 2016)
Energy Hand Acupuncture (Nancy Brousseau February 2016)
Energy Therapist Training-part II (Nancy Brousseau October 2015)
Managing its energies (Catherine Chenu October 2015)
Chi Kung space and border for Chi Nei Tsang and the overall body Attitude (Gilles Marin May 2015)
Energy Therapist Training-part I (Nancy Brousseau April 2015)
Retreats & Workshops-Be the Master You Are (Dr, Kathryn E. May March 2015)
Workshop Tarot and Hebrew letters (Nancy Brousseau October 2014)
Sacred Geometry Workshop-The Bottom of all life (Nancy Brousseau October 2014)
Chi-Kung, meditation and Chi Nei Tsang of Emotional Healing (Gilles Marin October 2013)
Chi-Kung, meditation and Chi Nei Tsang Fundamental (Gilles Marin April 2013)